Spikeball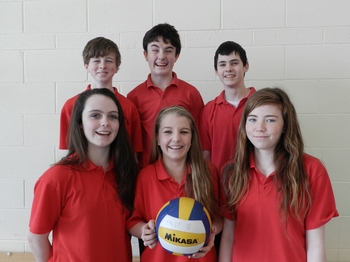 All-Ireland Spikeball finalists and Munster Champions 2012-13
Spikeball is very similar to volleyball only players are allowed to catch and throw the ball with their second touch.
Gemma Donovan has spent years coaching spikeball in our school with huge success. Last year's first year mixed team reached the final of the All-Ireland which was held in UCD.
Students really enjoy this game as it is fast and teamwork is hugely important.